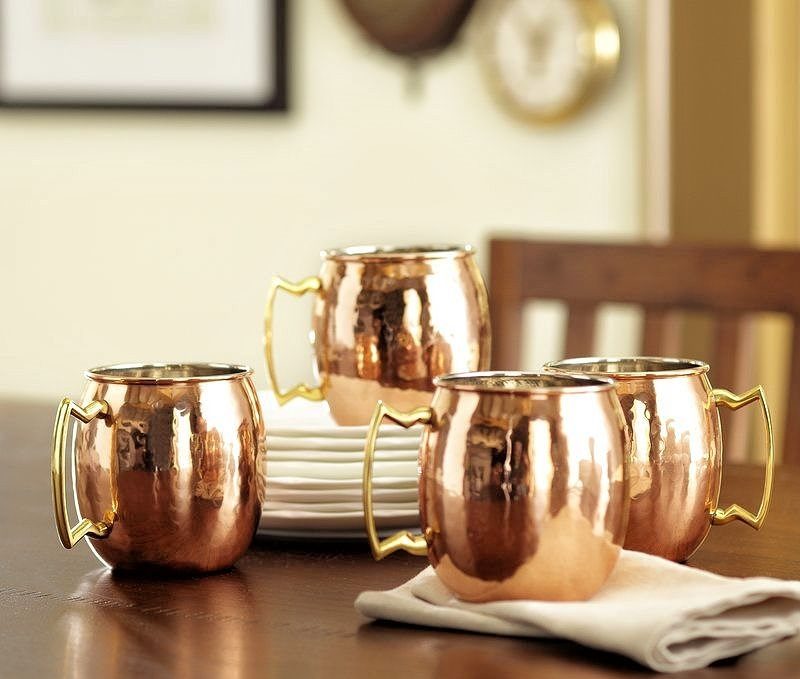 Hello and welcome to our carefully curated selection of drinkware sets. Check the variety of beautiful high quality drinkware sets we handpicked for you. To derive this list, we carefully reviewed customer reviews and are only bringing up to your attention drinkware sets that have brought joy, and cheer, to many clients. Hope you find inspiration in these photos and find this information useful, enjoy!

What are the types of highly rate drinkware sets clients love?
Style: artisan, country charm, vintage, classic, contemporary, modern farmhouse, transitional, modern
Shapes: goblet, red & white wine glasses, champagne flute, tumbler, double old fashioned, shot glasses
Design Features: flute, hexagonal honeycomb accent, stained glass design, hand painted, mouth-blown, embossed, swirl detail, hammered, classic arch design, angled, sleek design, thick rounded base, hourglass shape, dimpled shape, recessed sides, seeded texture, striped, raised hoops, stemless
Price Range: $10.52 to $71.99

How are clients using their drinkware sets in their home décor:
Where: dining room, kitchen, bar, deck, game room, poolside
Things to consider: style, quality, material, durability, price, function
Favorite Features: both stylish and functional, excellent quality, sturdy, gorgeous artwork, tough glasses, cool design, perfect for cold beverages, easy-grip design, good for everyday use, craftsmanship, beautiful artisan style, perfect for different beverages, fun glass shape, fun and festive glasses, look great in china cabinet

Hope you enjoy the showroom visit!

1. Lopez 20 oz. Crystal Stemless Wine Glass by Mercer41
Points of Interest:
● Clients Rating: 4.7 Stars
● Style Inspiration: modern
● Material: crystal
● Color Options: gold, silver, blue, copper, platinum
● Design Features: hexagonal honeycomb accent, stemless wine glass, set of 4
● What Clients Love about this Drinkware: gorgeous color, looks lovely, very elegant, eye-catching, fun and festive glasses, both stylish and functional, very unique, excellent quality, sturdy, classy, nice big size, matches decor
2. Large Wine Glass by ANTONI BARCELONA
Points of Interest:
● Clients Rating: 4.7 Stars
● Style Inspiration: artisan
● Material: glass
● Color Options: multi-colored design
● Design Features: stained glass design, hand painted, mouth-blown
● What Clients Love about this Drinkware: gorgeous artwork, very unique, impressive craftsmanship, very elegant, lovely colors, functional piece of art, great size, very classy, perfect gift, well made, sturdy
3. Adeline Footed Glass Goblets by The Pioneer Woman
Points of Interest:
● Clients Rating: 4.7 Stars
● Style Inspiration: country charm, vintage, classic
● Material: glass
● Color Options: turquoise, clear, plum
● Design Features: embossed, footed glass, set of 4
● What Clients Love about this Drinkware: both decorative and functional, lovely details, sophisticated, exquisite glasses, beautiful vintage look, fun colors, gorgeous set, looks high end, great weight, great size, durable, sturdy
4. Louis Luster 20 oz. Stemless Wine Glass by Mercer41
Points of Interest:
● Clients Rating: 4.8 Stars
● Style Inspiration: modern, contemporary
● Material: glass
● Color Options: clear/gold
● Design Features: gold flecked lower part, stemless wine glass, set of 4
● What Clients Love about this Drinkware: fun and festive glasses, beautiful gold flecks, lovely details, fancy, luxurious, very versatile, great size, elegant and classy, great value, well made, durable, impressive quality
5. Murano 14.25 oz. Beverage Glass by Bormioli Rocco
Points of Interest:
● Clients Rating: 4.6 Stars
● Style Inspiration: modern
● Material: glass
● Color Options: cobalt blue
● Design Features: swirl detail, textured outside wall, set of 4
● What Clients Love about this Drinkware: impressive look, gorgeous, tough glasses, each glass is unique, cool design, pretty shade of blue, eye-catching, elegant, stylish, great price, sturdy, very durable, worth every penny
6. Moscow Mule 16 oz. Hammered Mug by Old Dutch International
Points of Interest:
● Clients Rating: 4.7 Stars
● Style Inspiration: vintage, modern farmhouse
● Material: copper
● Color Options: copper
● Design Features: unlacquered finish, hammered copper mug, solid brass handle, set of 4
● What Clients Love about this Drinkware: looks stunning, solid copper, pretty hammered details, definitely keeps drink cold, both decorative and functional, perfect for cold beverages, sturdy, great size, great quality, very elegant
7. 16-Piece Boston Drinkware Set by Libbey
Points of Interest:
● Clients Rating: 4.6 Stars
● Style Inspiration: classic
● Material: glass
● Color Options: clear
● Design Features: classic arch design; set of 16: 8-glass coolers, 8-double old fashioned glasses
● What Clients Love about this Drinkware: lovely classic style, small size perfect for whisky, easy-grip design, good for everyday use, very sturdy, thick glasses, heavy duty, great quality, great price, holds up really well
8. Cabos 16 Piece Glass Assorted Glassware Set by Libbey
Points of Interest:
● Clients Rating: 4.7 Stars
● Style Inspiration: modern, contemporary
● Material: glass
● Color Options: clear
● Design Features: angled glass, sleek design, set of 16: 8 double old fashioned, 8 cooler glasses
● What Clients Love about this Drinkware: looks fancy and elegant, wonderful design, lightweight yet sturdy, perfect everyday glasses, great modern look, heavy bottom makes it hard to tip over, good quality, well made, great value
9. Unbreakable Premium Drinking Glasses by scandinovia
Points of Interest:
● Clients Rating: 4.8 Stars
● Style Inspiration: modern
● Material: Tritan plastic
● Color Options: assorted colors
● Design Features: glass-look and glass-feel plastic cups, flat base, BPA Free, set of 6
● What Clients Love about this Drinkware: fun colors, they sparkle, amazingly look like real glass, unique, attractive, high quality, very stable, look classy, kid friendly, different colored glasses make it easy to tell apart, great quality
10. Assorted Stemless Wine Glass Set by Wayfair Basics 1
Points of Interest:
● Clients Rating: 4.7 Stars
● Style Inspiration: transitional
● Material: glass
● Color Options: clear
● Design Features: stemless, shatter-resistant; set of 12: 6 red wine glasses, 6 white wine glasses
● What Clients Love about this Drinkware: perfect shape, well crafted, lovely wine glasses, timeless style, great for any beverage, good for everyday use, sleek, great value, great quality, perfect size, easy to hold, sturdy
11. Polaris 16-Piece Tumbler and Rocks Glass Set by Libbey
Points of Interest:
● Clients Rating: 4.5 Stars
● Style Inspiration: modern
● Material: glass
● Color Options: clear
● Design Features: thick rounded base, crystal clear glass, sleek straight lines, set of 16: 8 tumbler glasses, 8 DOF rock glasses
● What Clients Love about this Drinkware: great smooth finish, classy, heavy bottom makes it stable, beautiful addition to kitchen, simple appealing design, unique, classy, good quality
12. Martello 16-Piece Glass Cocktail Glasses Set by Libbey
Points of Interest:
● Clients Rating: 4.6 Stars
● Style Inspiration: modern
● Material: glass
● Color Options: clear
● Design Features: hourglass shape, heavy base; set of 16: 8 tumbler glasses, 8 highball glasses
● What Clients Love about this Drinkware: unique design, attractive style, fabulous set, looks classy, easy-to-hold shape, great for daily use, great size, perfect weight, looks elegant, heavy duty
13. Bistro Premium Quality Clear Plastic Tumblers by US Acrylic
Points of Interest:
● Clients Rating: 4.6 Stars
● Style Inspiration: traditional
● Material: plastic
● Color Options: clear
● Design Features: glass-look and glass-feel, heavy base, BPA-free, set of 8
● What Clients Love about this Drinkware: looks great, looks like glass but with the durability of plastic, heavy base makes it stable, great size for different beverages, excellent quality, sturdy, holds up very well
14. 12-Piece Glass Assorted Stemware Set by Wayfair Basics
Points of Interest:
● Clients Rating: 4.7 Stars
● Style Inspiration: classic
● Material: glass
● Color Options: clear
● Design Features: basic stemmed wine glass, shatterproof, BPA free; set of 12: 6 red wine glasses, 6 white wine glasses
● What Clients Love about this Drinkware: lovely delicate wine glasses, look awesome in liquor cabinet, adds class to the table, very elegant, sleek and tall, sturdy, great price, great quality
15. Province 24 Piece Glass Assorted Glassware Set by Libbey
Points of Interest:
● Clients Rating: 4.6 Stars
● Style Inspiration: classic, contemporary
● Material: glass
● Color Options: clear
● Design Features: sleek, clear design, set of 24: 12 DOF glasses, 12 cooler glasses
● What Clients Love about this Drinkware: the ideal basic glass, perfect for daily use or for formal occasions, lovely classic look, great weight, very elegant, great quality, perfect size
16. Garner 16 Piece Tumbler Set by Mint Pantry
Points of Interest:
● Clients Rating: 4.6 Stars
● Style Inspiration: classic
● Material: glass
● Color Options: clear
● Design Features: elegant cut design on base, set of 16: 8 coolers and 8 DOF glasses
● What Clients Love about this Drinkware: fancy looking glasses, impressive design, lovely details, gorgeous set, elegant, great for everyday use, look great in china cabinet, sturdy, durable, look expensive
17. Steiger 18-Piece Crystal Assorted Glassware Set by Red Barrel Studio
Points of Interest:
● Clients Rating: 4.8 Stars
● Style Inspiration: contemporary
● Material: crystal
● Color Options: clear
● Design Features: stemmed wine glass, lead free crystal, set of 18: 6 red wine glasses, 6 white wine glasses, and 6 fluted champagne glasses
● What Clients Love about this Drinkware: wonderful classic set, gorgeous fancy glasses, stylish and functional, impressive fine crystal, great weight, very classy, excellent quality, great craftsmanship
18. Impressions 16 Piece Glass Assorted Glassware Set by Libbey
Points of Interest:
● Clients Rating: 4.7 Stars
● Style Inspiration: contemporary
● Material: glass
● Color Options: clear
● Design Features: dimpled shape, recessed sides, heavy base, set of 16: 8 double old fashioned glasses and 8 cooler glasses
● What Clients Love about this Drinkware: easy grip shape, lovely unique design, interesting indents, basic glass with a twist, great for daily use, goes with any kitchen decor, perfect for different beverages, stylish, sturdy
19. Party 16 oz. Glass Goblet by Libbey
Points of Interest:
● Clients Rating: 4.9 Stars
● Style Inspiration: classic
● Material: glass
● Color Options: clear
● Design Features: goblet style, set of 12 (16 oz.)
● What Clients Love about this Drinkware: easy to hold, perfect for different types of beverage, blends well with different decor styles, great for everyday use, perfect size, great value, versatile, great weight, sturdy
20. Candis Highball Glass by Beachcrest Home
Points of Interest:
● Clients Rating: 4.7 Stars
● Style Inspiration: modern
● Material: glass
● Color Options: clear, light blue, light green, sage, slate blue, amber, citrine, cobalt blue, green, plum, turquoise, ruby
● Design Features: seeded texture, straight side, beveled base, handcrafted, mouth blown, set of 4 (17oz.)
● What Clients Love about this Drinkware: lovely rich colors, great weight, beautiful artisan style, interesting details, very classy, holds up well, sturdy, gets lots of compliments, eye-catching, looks expensive
21. Swerve 16 Piece Glass Assorted Glassware Set by Libbey
Points of Interest:
● Clients Rating: 4.8 Stars
● Style Inspiration: modern, contemporary
● Material: glass
● Color Options: clear
● Design Features: curved shape, stable base, set of 16: 8 double old fashioned glasses and 8 cooler glasses
● What Clients Love about this Drinkware: fun glass shape, very unique, perfect for daily use, cool conversation piece, looks classy, lovely design, great for entertaining, great value
22. 16 Piece Glass Tumbler Set by Wayfair Basics
Points of Interest:
● Clients Rating: 4.6 Stars
● Style Inspiration: classic, transitional
● Material: glass
● Color Options: clear
● Design Features: sleek, straight side, set of 16: 8 double old fashioned glasses and 8 cooler glasses
● What Clients Love about this Drinkware: lovely simple and classic design, great for casual or fancy meals, very stable, very durable, great for different types of beverages, classy, elegant, works well with different styles, functional
23. Candis Goblets by Beachcrest Home
Points of Interest:
● Clients Rating: 4.7 Stars
● Style Inspiration: traditional
● Material: glass
● Color Options: clear, sage, slate blue, amber, citrine, cobalt, green, light green, plum, turquoise, ruby
● Design Features: seeded texture, goblet style, hand-blown, set of 4 (18 oz.)
● What Clients Love about this Drinkware: fun and bold colors, great size, gets lots of compliments, adds elegance and sparkle to the table, great price, great weight, impressive craftsmanship, high quality
24. Veliz 10 Piece Tic-Tac-Toe Shot Glass Set by Wrought Studio
Points of Interest:
● Clients Rating: 4.6 Stars
● Style Inspiration: contemporary
● Material: glass
● Color Options: clear
● Design Features: 1 board, 6 shot glasses (3 marked "X", 3 marked"O")
● What Clients Love about this Drinkware: perfect gift, very entertaining, very cute shot glasses, fun addition to bar, great price, very unique, perfect for fun game night
25. Hoops 16 Piece Glass Assorted Glassware Set by Libbey
Points of Interest:
● Clients Rating: 4.7 Stars
● Style Inspiration: classic, vintage
● Material: glass
● Color Options: clear
● Design Features: striped, raised hoops, set of 16: 8 coolers and 8 rocks glasses
● What Clients Love about this Drinkware: lovely look, interesting design, great for daily use, high quality, thick and sturdy, well made, perfect weight, perfect size, great price
26. Brockton 24 Piece Glass Assorted Glassware Set by Libbey
Points of Interest:
● Clients Rating: 4.5 Stars
● Style Inspiration: classic
● Material: glass
● Color Options: clear
● Design Features: classic cut, sharp lines, heavy base, set of 24: 8 cooler glasses, 8 juice glasses and 8 rock glasses
● What Clients Love about this Drinkware: very convenient glasses, elegant design, cleverly comes in 3 sizes, substantial glasses, perfect for the bar, great weight, sturdy, very durable, great price
27. Lopez 8 oz. Crystal Flute by Mercer41
Points of Interest:
● Clients Rating: 4.8 Stars
● Style Inspiration: modern
● Material: crystal
● Color Options: gold, copper
● Design Features: honeycomb pattern, lead free crystal
● What Clients Love about this Drinkware: awesome details, great addition to bar cabinet, lovely champagne flutes, stylish, very dainty, fun and festive, stunning functional pieces, impressive finish, very classy and elegant, great value